Our West Point, Georgia facility is the only Kia manufacturing plant in the United States, and the only automaker in Georgia.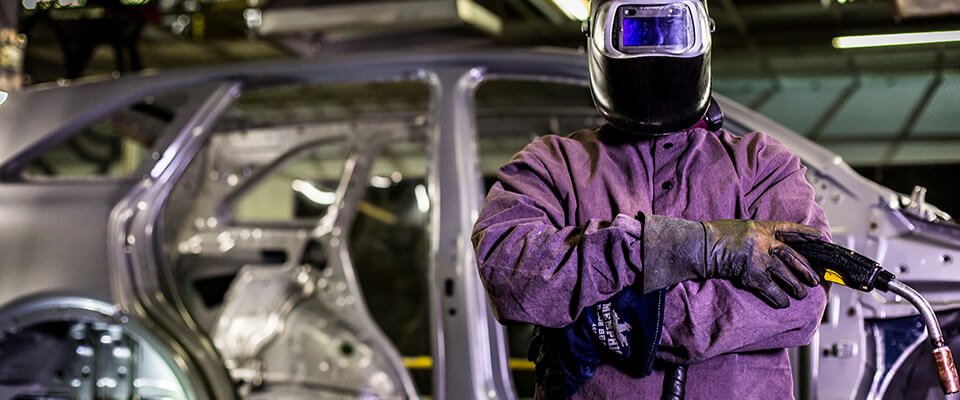 About The Plant
The plant covers 2,200 acres with a total investment of $1.8 Billion.
We manufacture three models in Georgia, the Telluride CUV, Sorento CUV, and the K5 midsize sedan.
We currently produce 340,000 vehicles a year at this location, operating 3 shifts a day, 24 hours a day.
Additionally, we also ship vehicles to sales markets around the globe, including the United States, Canada, Mexico, the Caribbean, Middle East and Pacific nations.
PROUDLY BUILT IN WEST POINT, GEORGIA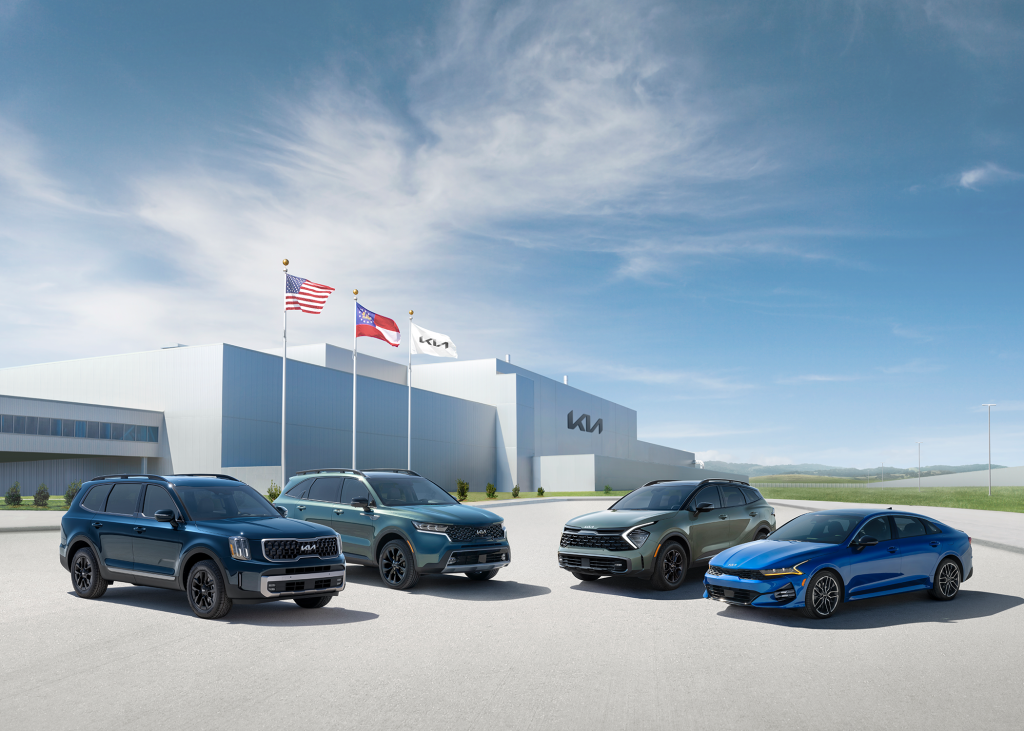 THE TRAINING CENTER
The Kia Georgia Training Center is jointly operated by Kia Georgia and Georgia Quick Start and houses robotics, welding and electronics labs, classrooms and equipment for training on state-of-the-art programmable logic controllers. The Kia Georgia Training was a key part of Kia Georgia's growth to more than 2,700 team members and continues to provide world class training to the Kia Georgia team.
KIA MANUFACTURING SAFETY
The safety of Kia Georgia's team members and visitors is our top priority. Kia Georgia is committed to establish systems to support safe work performance by creating a work environment where health and safety first is everyone's responsibility. Safety compliance, applicable legal and other requirements are the overriding priority at Kia Georgia. Working safe is a personal and business responsibility each and every day of all Team Members. By evaluating work hazards and risks to identify objectives, programs and controls, we prevent injuries. Kia Georgia and every Team Member is committed to the prevention of injury and ill health through the continual improvement of the health and safety management system. Our company's vision and the Kia Way integrated with all our management systems, Core Values and "can do" mindset make us a world class organization driven by Team Members.
Environmental Stewardship
At Kia Georgia, we produce high quality, affordable vehicles, while recognizing environmental protection and regulatory compliance as core values. We strive to enhance both economic value and sustainability.
AT KIA GEORGIA, WE BELIEVE IN:
Compliance with applicable legal and other requirements.
Continual improvement of environmental programs and performance.
Pollution prevention, waste minimization, and resource conservation — reduce, reuse, recycle.
Reduction of environmental impacts.
As part of our social responsibility to our neighbors, we will establish and maintain a cost-effective Environmental Management System.
Team members and those working on behalf of Kia Georgia are responsible for understanding this policy. Kia Georgia will incorporate this policy into daily operations and decision-making processes. Kia Georgia Management will ensure these commitments are met on an ongoing basis.